One of my new sponsors this month is Genevieve from LuBeth Designs. LuBeth Designs is a shop where you'll find necklaces & bracelets featuring hand rolled fabric rosettes, earrings, interchangeable chunky beaded watch-bands and watch faces.
I asked her a few questions so that we could call get to know her better 🙂
Hi! My name is Genevieve and I'm the "fingers" behind LuBeth Designs. I've been married to my wonderful guy for sixteen years & we have three pretty great kids. I love bright colors, sunshine, the beach, finding new treats to bake, coffee, friends, family & my camera (life is really good when it includes all these things at once).
When was Lubeth Designs born and why?
Hmmm…well, I think you could say that I have a slight obsession with making jewelry. I did it as a hobby for several years and would gift friends & family with what I made. A couple of years ago I gave my daughter's kindergarten teacher a beaded watch for Christmas…the next thing I knew I was being asked if I would be willing to sell them…LuBeth Designs was born a few months later. Around the same time as I began making the watchbands I began experimenting with fabric rosettes…I got great feedback every time I would wear a piece…so I decided that the fabric rosette pieces would be the main thing that I worked on. I still love them and I'm always looking for new ways to showcase them.
Where do you get your inspiration from when creating new pieces?
I think the best inspiration comes from paying attention to the things around me. Since the jewelry I design deals mostly in bright colors I find myself constantly looking to see what colors seem to be popular…I find lots of great inspiration at the mall, on Pinterest & by looking at paint swatches! People also have given me some wonderful suggestions for colors they'd like to see…I'm always open to new ideas!
What's your favorite piece(s)?
I love wearing Posie Necklaces! It's a pretty rare occurrence that I don't have one around my neck! My favorite colors this summer have been lemon, cobalt & pomegranate. They add a great pop of color.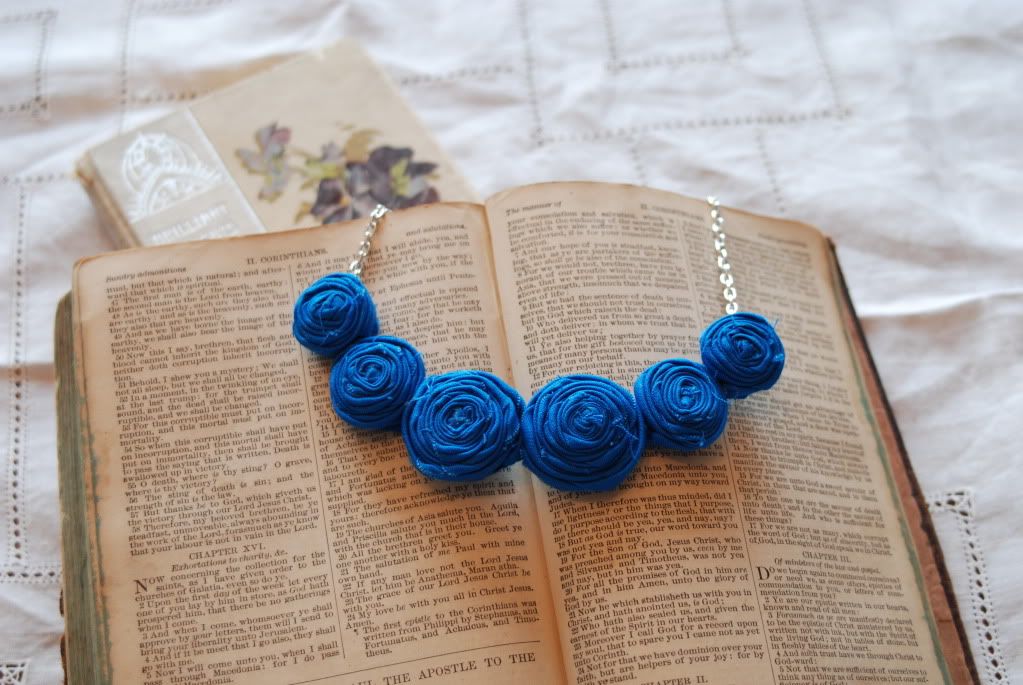 What are your typical Friday evenings?
Fridays are my husband's day off from work…so we spend lots of time together as a family. After everyone is home from school we usually eat dinner at home & then either rent a movie or leave the house to do something a bit more exciting. As our kids are getting older and our schedules are getting fuller we really value all being together.
What's your favorite source of entertainment?
I think my favorite way to escape is in a good book. Watching Law & Order episodes on Netflix is pretty good, too!
Want to know Genevieve even more? You can find her here:
August Special for The DIY Dreamer readers:
Use the code

DREAMER15

for

15%

off a purchase or use the code

LUBETHSHIPS

for free shipping!
Genevieve is also offering one lucky The DIY Dreamer reader a Posie Necklace in the color or custom colors of choice to be chosen from the colors available in the shop!!
Have a GREAT day!!